PRAISE FROM A CBS 60 MINUTES PRODUCER - below the abridged resume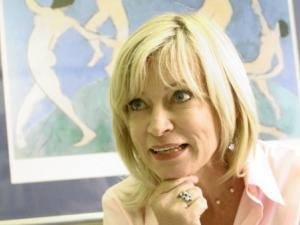 Charlene Smith is a multi-award winning journalist & author, book editor, lecturer. Authorized biographer for Nelson Mandela.
Profiled twice by Time magazine and most major news networks in the world including CNN, CBS 60 Minutes, BBC, Le Monde, etc.
Clients include or have included Altron, the World Economic Forum, Fifa, Coca Cola, Ogilvy PR, and more.
Expert in HIV and AIDS, and gender violence, Charlene Smith was instrumental in getting the Centers for Disease Control to develop a protocol for Post-Exposure Prophylaxis after Sexual Assault: released in 2004.
Charlene Smith is a public speaker who has twice been the guest of the Swedish government; chaired sessions and delivered papers by invitation of the World AIDS Conference in South Africa, Thailand and Spain. She addresses conferences across the United States, and globally.
She has a Masters of Fine Arts Interdisciplinary Arts (Advanced Narrative Non-Fiction) and numerous advanced writing degrees or certifications. She lives in Massachusetts.

ABRIDGED RESUME
One of two biographers - authorized by Mandela himself - of Nobel Peace Award laureate, Nelson Mandela.
Author of 14 published books, chapters in a dozen more.
Journalist and documentary film maker on award-winning television documentaries for CBC-TV, CBS 60 Minutes, ABC Nightline with Ted Koppel, the United Nations, BBC's Panorama and Granada. Analysis and op-ed writer for Los Angeles Times. Multiple awards for journalism, including courageous and investigative journalism awards.
Editor of books including Federal Judge Harry Rein's memoir; Jesper Morch (Unicef); founder of technology giant, Altron, Bill Venter; Stacey Weaver; and others.
Master of Fine Arts – Interdisciplinary Arts (Advanced Narrative Non-Fiction)
Lived and worked on four continents.
Dual Citizen: United States of America and South Africa.

Education & Professional Development
* Master of Fine Arts: Interdisciplinary Arts, Goddard College, Vermont.
● Advanced NonFiction Writing and Intermediate Fiction, Harvard University, Cambridge, MA.
● Creative Fiction, Stanford University, CA.
● African Government and Politics, University of Minnesota.
● Terrorism and Counter Terrorism, Georgetown University, Washington, D.C.
● American Literary Traditions & American Women Novelists, University of Massachusetts Lowell.
● Digital Photography, Advanced Lightroom, Lenses, New England School of Photography, Boston, MA
● Modern & Contemporary Art, 1945-1989, Abstract Expressionists, Collage, MoMA, New York, NY
● Tokyo English LifeLine telephone and trauma counseling, Tokyo, Japan.
● Restorative Justice Victim Offender Group – voluntary work with those incarcerated, Boston, Massachusetts
* Emotional Awareness Facilitator, Norfolk, MCIS (prison), MA.
● Noepe Literary Center Writers' Retreat, Martha's Vineyard 2016
● Yale Writer's Conference 2017
● Professional Member – PEN America- Author's Guild – American Society of Journalists and Authors

Writing and English Literature Coach
2013- ongoing: Online and inclass courses for faculty, Harvard, BU, and MIT, etc.
Summer writing classes, Castle Hill Truro Arts Center, Truro, M.A.
Merchant Taylor School, London, UK (one of the top 8 private schools for boys in England)

Executive Positions (abridged)
Director Communications & Marketing – Episcopal Divinity School, Cambridge, MA.
Assistant Editor, Financial Mail, Finance Week, and Leadership magazine, South Africa.
Political correspondent and deputy news editor, Sunday Times, South Africa.
Political correspondent and deputy news editor, Business Day, South Africa
Manager, SAfm radio station, largest English radio station in South Africa – first ever woman manager and youngest manager ever.

Journalism
* Convener and chair of two panels on writing, editing, and communication strategies at American Society of Journalists and Authors Annual Conference, NY, NY, May 2016.
* Judge, 2013 Magazine Awards, American Society of Journalists and Authors, NY, NY
● FOped and analysis writer, Los Angeles Times.
● Freelance writer for National Geographic, The Art of Eating, Contact (Assn. of American Zoos), Daily Beast, BrainWorld, Boston Globe, The Guardian (London), Associated Press, etc.
● Producer for ABC's Nightline (US with Ted Koppel) and CBS 60 Minutes. CBC Canada for two decades with Tony Burman (English MD of Al-Jazeera & Ryerson Univesity, Toronto)
● Reported on The White House and President Barack Obama.

Corporate Clients:
Coca Cola, Fifa World Cup, Thebe Investments, Ogilvy PR, World Economic Forum, Oxford University Press, United Nations Health Development Net, World Economic Forum, South African Medical Research Council, Breadstand, Episcopal Divinity School. Centers for Disease Control (Motivated protocol and worked with Dr. Ken Dominguez, Dr. Consuelo Beck Sague, and Prof. David Holtgrave on Protocol for Post Exposure Prophylaxis after Sexual Assault released in 2004.)

Published Books abridged:
● Mandela: In Celebration of a Great Life (Random House)
● Robben Island (Random House);
● Committed to Me (Random House)
● On the Sidelines Clapping: Gender in Southern Africa (Heinrich Boll Foundation)
● Proud of Me: Speaking Out Against Sexual Violence and HIV (Penguin), nominated for Alan Paton Award, South Africa's most prestigious literary award. Voted one of the top 10 books in South Africa. Translated into Swedish by Leopard Forlag and titled, Utan Skuld.

Chapters: On Donald Trump, Nelson Mandela, Racism and Making Friends with Your Enemies, Garn Press (NY) 2017;
The Lost Cat, New England Essays (Paige Press, Harvard Bookstore), AIDS (Leopard Forlag, Sweden); The Woman's March (Mothobi Mutloatse); Articulations: Harold Wolpe Memorial Lecture Collection (Africa World Press); The Closest of Strangers: South African Women's Life Writing (Wits University Press).

Editing: From Stethoscope to Gavel - ghostwriting and editing memoir, Federal Judge Harry Rein; Take My Breath Away by Sherry Alpert; Growing Happiness by David Johnson; In Pursuit of a Dream: Bill Venter and the Altron Story; Lishen Nair, Happy Revolution; Third Time Lucky by Stacey Weaver, etc.
Ghost writer of a number of books (I cannot, contractually, name them).

Some Awards:
• Goddard Alumni Arts Award (2015)
• Sri Chinmoy Peace Torchbearer Award, Arlington MA (2014)
• Prix Italia – Documentary HIV and AIDS.
• CBS Documentary on Nelson Mandela, 12 international awards.
• Distinguished Work Media and Human Rights, SA Women Abroad, Toronto, Canada.
• Winner: Harvard Bookstore Essay Writing Contest for New England Essays (2012).
• Mondi Award: Best Feature Writer.
• Courageous Journalism, Rhodes University.
• Features Award, CNN Journalist of the Year.
• Person of the Year, Mail and Guardian Newspaper.
• Woman of the Year: Media and Communications, South African Broadcasting Corporation.



CBS 60-Minutes producer, Randall Joyce:
10 Plus ... 2: Ode To Joyce
Oct 13, 12:55PM by Hillary Profita Topics 10 Plus 1

(CBS)
http://www.cbsnews.com/8300-500486_162-500486-61.html?contributor=41360

Randall Joyce generated some of the most feedback yet for our 10 Plus 1 feature.
So, what do you do for a living?

I'm a producer in the CBS News London Bureau. In television news, the producer is the person behind the scenes organizing coverage of the story.

Who is the most fascinating person you've covered and who is the biggest jerk?

On the positive side I would have to mention Charlene Smith, a South African woman who survived a brutal rape and then went on to launch a campaign against the epidemic of sexual violence in her homeland. She successfully avoided falling into self-pity in part because she always had so much empathy for others. The best way to make her angry was to refer to her as a rape victim.

On the negative side I would have to put Tuta, the war crimes suspect. He bookends with Charlene Smith as well because he and his colleagues made history by being indicted in a case based solely on rape as a war crime. He was a common criminal in jail before the war and was let out to terrorize the Muslim population of his town. Strangely his group justified its violence by defiantly clinging to victim status for the Serbs in a long line of Balkan atrocities. A tattoo on Tuta's forehead summed up his view of life. It read: "Before I was born I was dead."